High-sensitivity Cell (optional)
High-sensitivity Zelle (optional)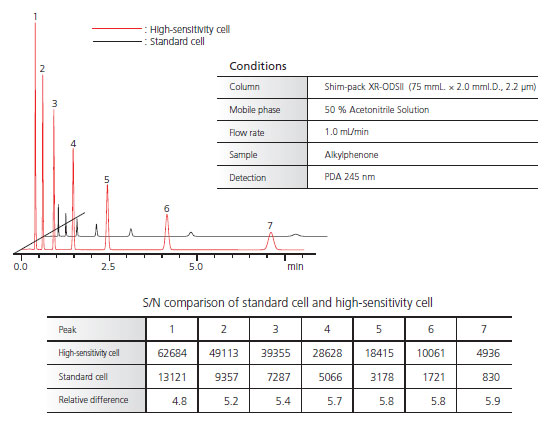 Beispiel für Pharmazeutische Verunreinigung
Die hochempfindliche Zelle kann Verunreinigungen in Arzneimitteln detektieren, die schwer mit der Standard-Zelle zu erkennen sind. Valsartan und Zersetzungsprodukte wurden mit beiden Zellen und dem Nexera SR-System analysiert. Wie in der Abbildung gezeigt wird, ist die Analyse einer Verunreinigung im Spurenbereich mit Hilfe der high-sensitivity Zelle möglich.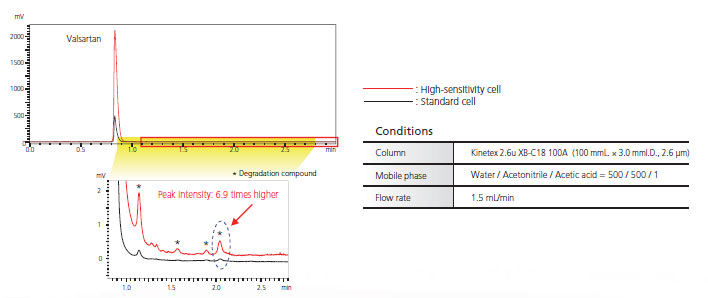 For Research Use Only. Not for use in diagnostic procedures.
This page may contain references to products that are not available in your country.
Please contact us to check the availability of these products in your country.