C18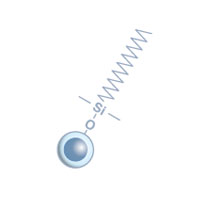 Shim-pack Velox C18 is a traditional end-capped C18-bonded phase which offers the highest hydrophobic retention of any Shim-pack Velox phases and is applicable to a wide range of applications such as pharmaceutical, food, environmental and clinical and neutrals at moderately low and mid-range pH.
General purpose column for reversed-phase chromatography
Highest hydrophobic retention among Shim-pack Velox series
Compatible with moderately acidic to neutral mobile phases (pH 2-8)
Method Transfer for Cyanocobalamin Analysis within the USP Allowable Adjustment
The assay of cyanocobalamin (a synthetic form of vitamin B12) with 5 μm fully-porous ODS column described in the USP monograph is transferred to a new method with Shim-pack Velox C18 2.7 μm column, within USP allowable adjustments. Analytical time and solvent consumption can be saved with transferred methods while meeting the requirements of system suitability.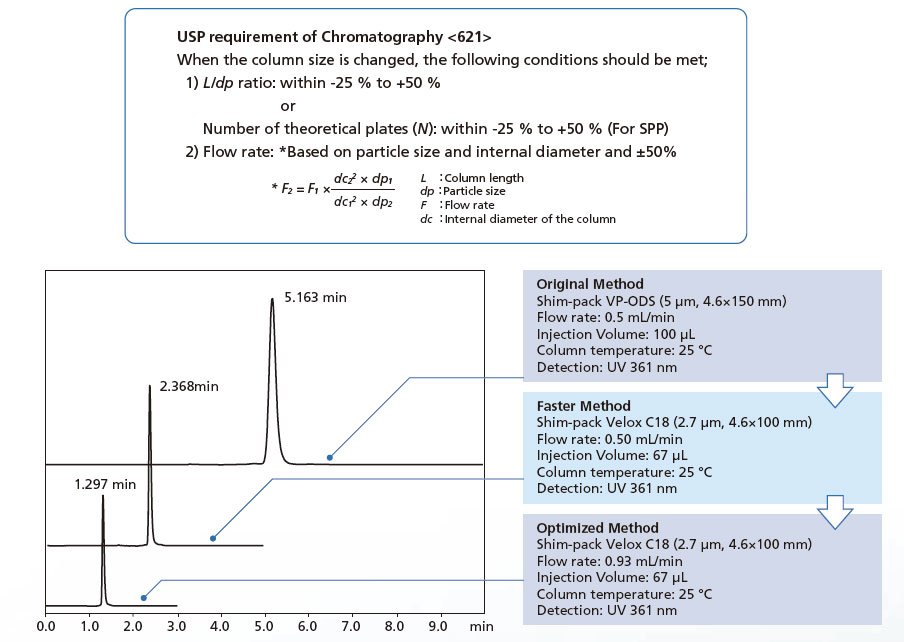 System suitability test result
(Requirement: %RSD < 2.0 %)

VP-ODS
(5 μm, 4.6 x 150 mm)

tR: 0.025 %
Area: 0.175 % (n=6)

Velox C18
(2.7 μm, 4.6 x 100 mm)

37,037
(+23 %)

tR: 0.035 %
Area: 0.103 % (n=6)

tR: 0.084 %
Area: 0.220 % (n=6)
For Research Use Only. Not for use in diagnostic procedures.
This page may contain references to products that are not available in your country. Please contact us to check the availability of these products in your country.
Ordering Information
Shim-pack Velox C18 Analytical Columns
Paticle Size (µm)
Length (mm) / I.D. (mm)
2.1
3.0
4.6
1.8
30
227-32007-01
-
-
50
227-32007-02
227-32008-01
-
100
227-32007-03
227-32008-02
-
150
227-32007-04
-
-
2.7
30
227-32009-01
227-32010-01
227-32011-01
50
227-32009-02
227-32010-02
227-32011-02
100
227-32009-03
227-32010-03
227-32011-03
150
227-32009-04
227-32010-04
227-32011-04
5.0
50
-
-
227-32012-01
100
-
-
227-32012-02
150
-
-
227-32012-03
250
-
-
227-32012-04
Shim-pack Velox EXP Guard Column Cartridge (3 pcs. per pack)
| Paticle Size (µm) / I.D. (mm) | 2.1 | 3.0 | 4.6 |
| --- | --- | --- | --- |
| UHPLC | 227-32031-01 | 227-32031-02 | - |
| 2.7 | 227-32032-01 | 227-32032-02 | 227-32032-03 |
| 5.0 | - | - | 227-32033-01 |
Shim-pack Velox EXP Cirect Connect Holder: 227-32041-01
Shim-pack Velox UHPLC Precolumn Filter (0.2 mm)
| | |
| --- | --- |
| 1 pc. per pack | 227-32042-01 |
| 5 pcs. per pack | 227-32042-02 |
| 10 pcs. per pack | 227-32042-03 |