Shimadzus Kundenmagazin Shimadzu News
Unser europaweit gut-etabliertes Kunden Magazin, beinhaltet Artikel über neue Applikationen, Produkte und Entwicklungen in instrumenteller Analytik und Materialprüftechnik.
Unser Kunden Magazin ist auch als iOS App und Web App erhältlich:
Shimadzu Journal : Shimadzu´s Analytic Online Magazine
Nur in englisch verfügbar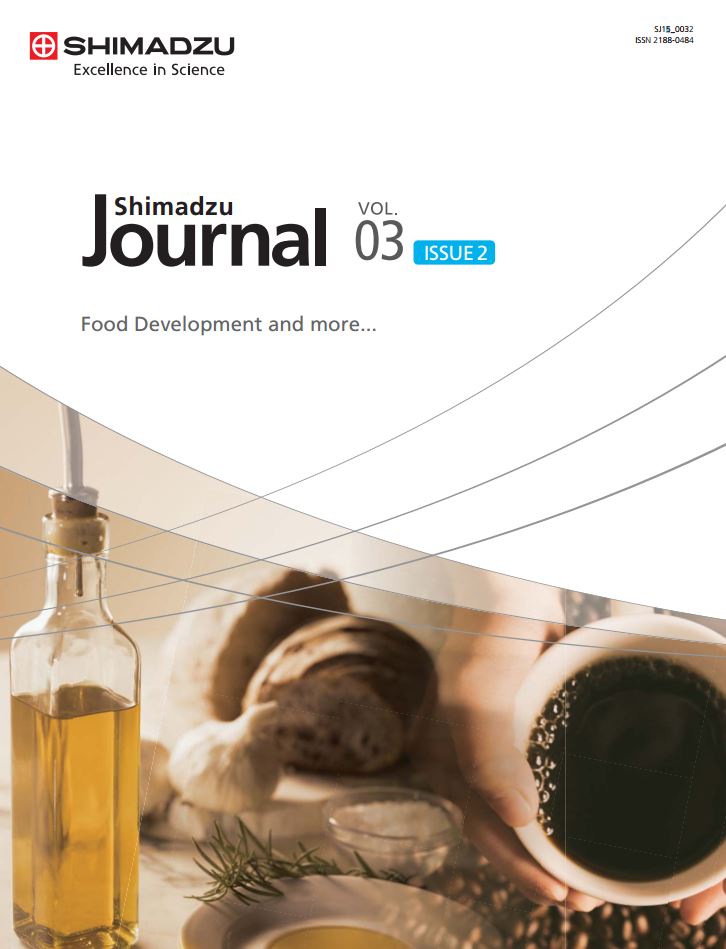 Published four times a year, the free on-line Shimadzu Journal will focus on specific topics in analytical issues. It introduces collaborative research, and contains many
technical reports and application notes written by Shimadzu. Download below the first issue with focus on Food Safety, Environmental Analyses and more...
Momentum : Shimadzu´s Corporate Magazine
Nur in englisch verfügbar
"Contributing to Society through Science and Technology," has been our
corporate philosophy since our inception. It is always kept firmly in mind, and we
strive to realize its aims in all our present activities. This magazine focusses on
problem solutions in environment, energy, food, pharma and medical treatment.
We appreciate you taking the time to read its contents, and welcome your frank opinions on what they offer.
A Collection from Nature and Shimadzu : Shimadzu´s Corporate Magazine
Nur in englisch verfügbar
Shimadzu´s international Corporate Magazine for customers. Developed in partnership
with the science magazine "Nature".