Reduces the maintenance frequency and costs for longterm use.
Highly Sensitive and Stable Ion Source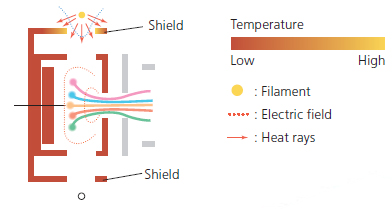 The effect of the filament's electric potential on the ion source is reduced by placing more distance between the filament and ion source box. In addition, a shield blocks out radiant heat generated from the filament to ensure the ion source box temperature remains uniform. Since this prevents any active spots within the ion source, it provides higher sensitivity for analysis. (Patent: US7939810)
LongLife Detector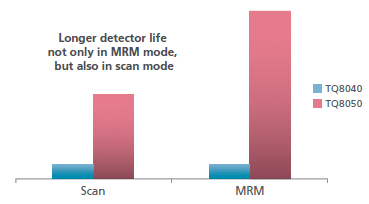 Exhaustive efforts to reduce detector loads during analysis resulted in a significantly longer detector service life. Consequently, the instrument needs to be maintained much less frequently, which also means less downtime.
OilFree Pump
The rotary pump can be replaced with an oilfree pump, which requires no maintenance for three years. This auxiliary vacuum pump not only maintains an oilfree environment inside the vacuum lines, it also eliminates the tedious and timeconsuming tasks of replacing and disposing of the oil.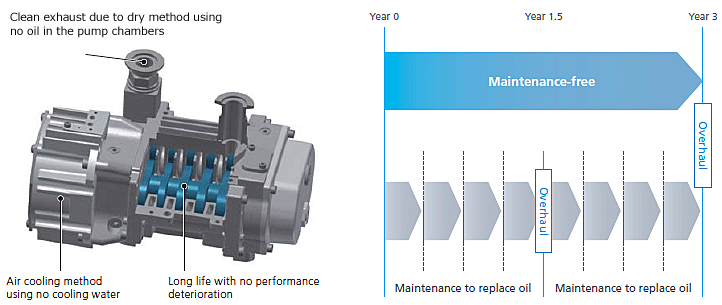 For Research Use Only. Not for use in diagnostic procedures.
This page may contain references to products that are not available in your country.
Please contact us to check the availability of these products in your country.